From its idyllic Cotswold countryside setting to its 'home from home' feel, there are oodles of reasons why Pauntley Court will make your heart flutter. Although we can't welcome you through our doors while lockdown is still in place, we thought we'd explain why to our beloved family home in Gloucestershire…
Ceremony Options
Pauntley Court boasts various ceremony options for you to choose from, whether you love the idea of tying the knot in the gorgeous summer sunshine or getting wed indoors. For couples who are seeking a traditional religious ceremony, Norman Church is a just stone's throw from the house - you just need to wander through the gardens and you'll be there. Owners of Pauntley Court, Mark & Melissa, married at this very church over 22 years ago! It has space for up to 120 guests and is incredibly picturesque.
We can host up to 50 guests in the Ballroom for a civil or humanist ceremony – the perfect fit for an intimate, cosy gathering. For those who are tempted by the thought of an outdoor ceremony, our gardens, woodland and lake all offer wildly romantic settings for your love story. Can you picture a more perfect scene than saying, 'I Do' in the glorious sunshine, with nothing but the rolling Cotswold hills as your backdrop?
Don't forget, we also have availability for elopement weddings if you want to start your happily ever after just the two of you – get in touch to find out more or read all about micro-weddings here.
Accommodation for Weekend Weddings
Pauntley Court can be yours for as long as you wish, and we invite you and your loved ones to enjoy our sumptuous onsite accommodation. Each of our 10 double-bedrooms has been kitted out with White Company linens, fresh flowers and delightful details. With an additional 4 day beds and 9 bathrooms, there is space for up to 24 guests to relax and unwind over the weekend.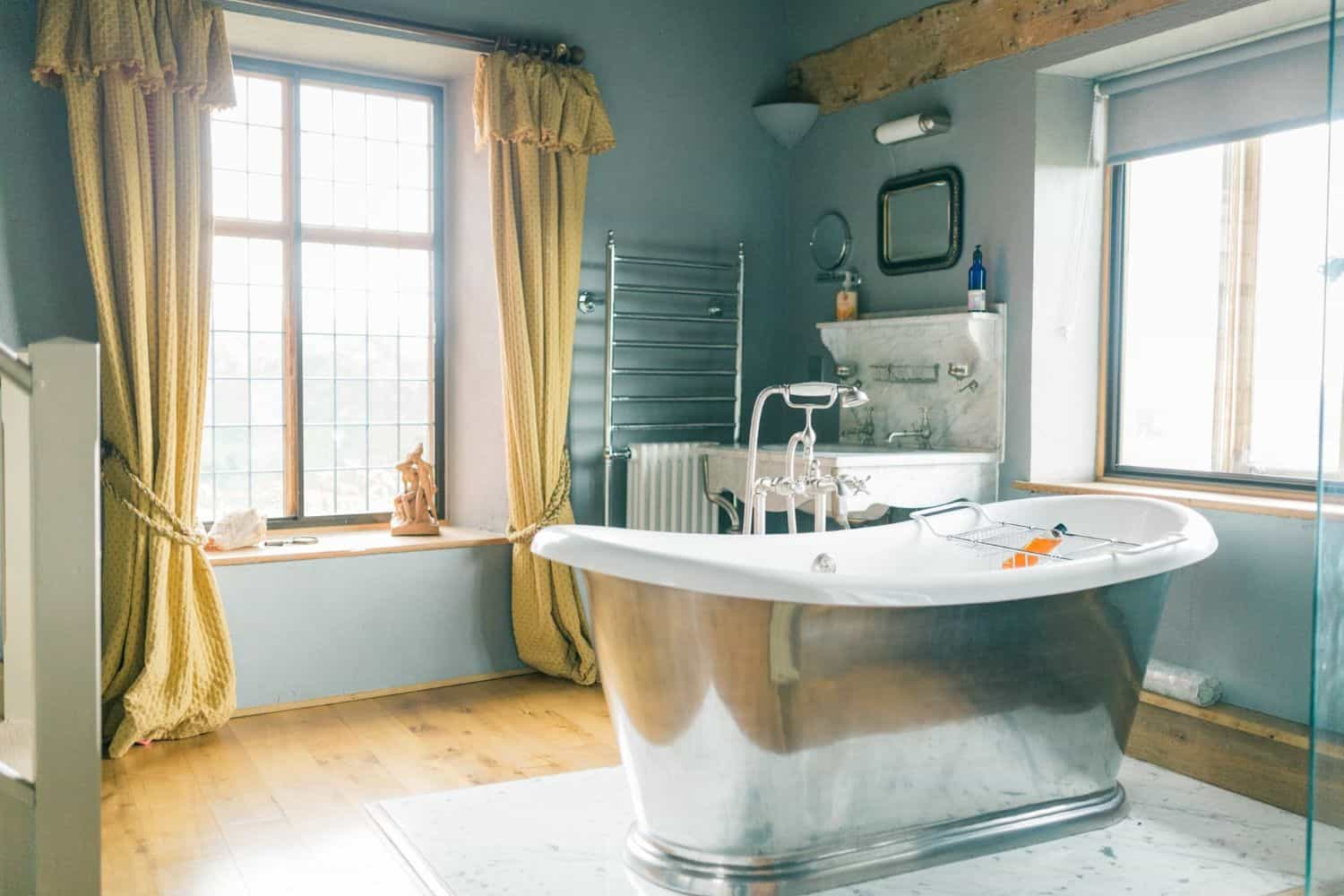 Exclusivity & Service
An exclusive use wedding venue in Gloucestershire, Pauntley Court will be yours and only yours for the duration of your celebration. You won't have to worry about any interruptions, meaning you can really make the venue yours! Along with complete exclusivity, our friendly, personal and approachable service ensures a seamless and stress-free experience. We are thrilled to be a part of a couple's love story and there's something rather special about providing the setting for someone's special day.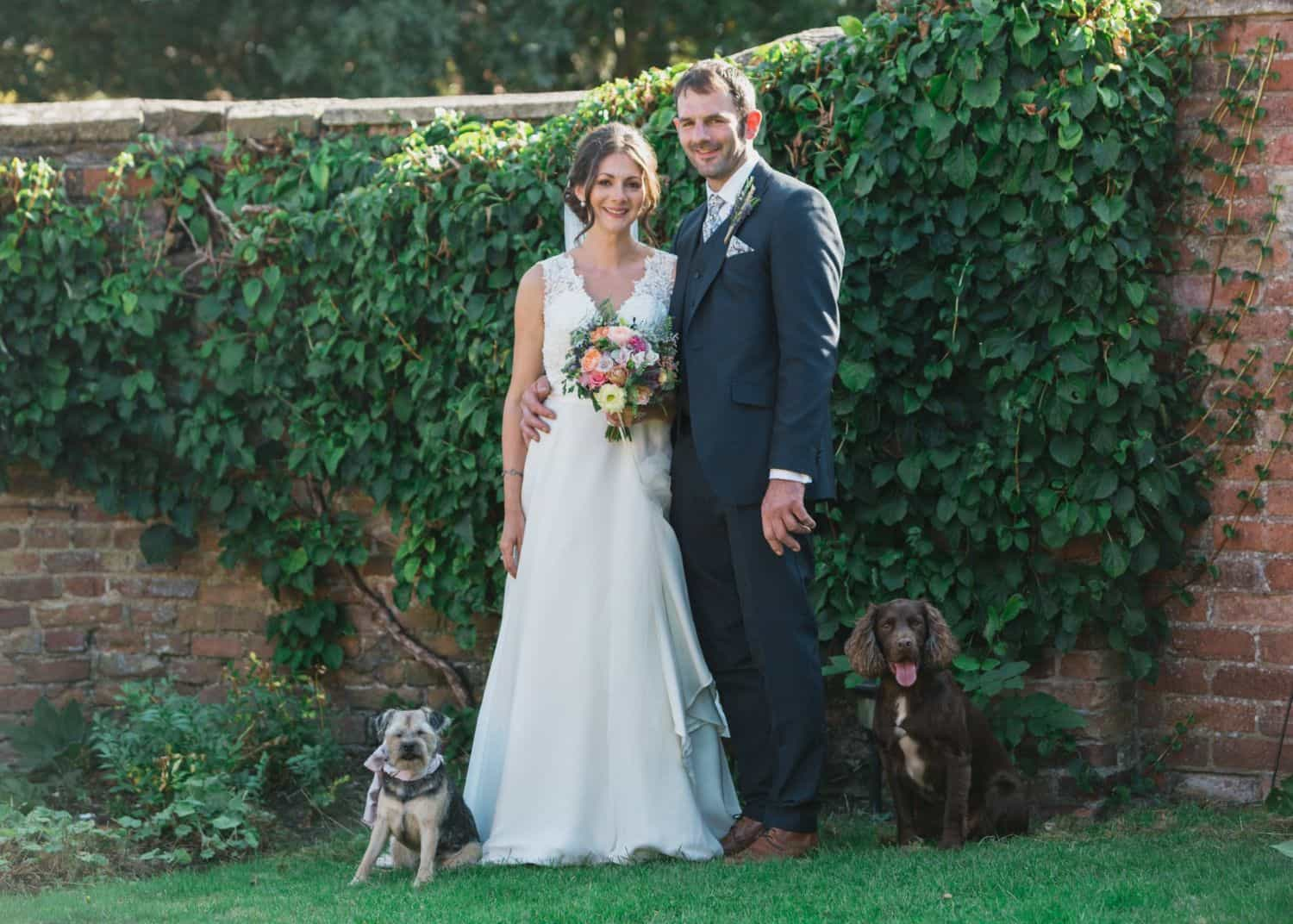 Photograph Opportunities
Pauntley Court is renowned for its exquisite photograph opportunities. From the tranquil lake to the sunken gardens, our Cotswold wedding venue really is a photographer's dream. We understand the importance of your wedding pictures and we welcome you to visit Pauntley Court with your photographer ahead of the big day to scout out your favourite locations. Don't forget to head over to our Instagram page to have a quick nosey at some of our favourite snaps – we dare you not to get lost in the romance!
A wedding venue for all seasons
Rain or shine, wind or snow, Pauntley Court really is a wedding venue for all seasons. Couples can enjoy mingling with friends and family in our perfectly manicured gardens with a cocktail in the summer sunshine. Or perhaps you're smitten with the thought of feasting on a heart-warming wedding breakfast while the fireplaces crackle. For many who were originally planning spring or summer celebrations, couples have found themselves having to postpone and consider tying the knot in the chillier months. We are pleased to say that Pauntley Court is always beautiful, no matter what the season may be!
We can't wait to welcome you back through the doors of Pauntley Court and we know you'll love it just as much as we do. In the meantime, immerse yourself in plenty of wedding inspiration over on our Instagram page or over on the blog.
Image Credits: Image 1 by Hannah Buckland Photography | Image 2 by Gyan Gurung Photography | Image 3 by Gyan Gurung Photography | Image 4 by Gyan Gurung Photography | Image 5 by Gyan Gurung Photography | Image 6 by Gyan Gurung Photography | Image 7 by Gyan Gurung Photography | Image 8 by Gyan Gurung Photography | Image 9 by Gyan Gurung Photography | Image 10 by Red Maple Photography | Image 11 by Kirsty Lamb Photography | Image 12 by Hannah Buckland Photography | Image 13 by Gyan Gurung Photography | Image 14 by Red Maple Photography | Image 15 by Hannah Buckland Photography |
< Previous blog
Next blog >