Congratulations on your engagement - how exciting for you! There is so much to consider when searching for the perfect wedding venue. Here are our 5 top tips to help you find the right venue for the wedding of your dreams.
1. Choose A Style of Venue
Sit down with your fiancée and enjoy a glass of bubbles and think about the style and vibe of the wedding you would like to create. Perhaps you are dreaming of a city chic hotel or maybe a country house retreat for the weekend? Make a list of characteristics that mean a lot to you both, such as rustic, chic, intimate or grand.
The ballroom at Pauntley has a wonderfully elegant and sophisticated feel, however, you can also create a rustic and more relaxed supper out in our 'Flower room'.
Photography by David Liebst
2. Decide on the Location
Whether you want to be near to home, or somewhere that has a significant connection for you and your loved ones or a location that will be easily accessed by family and friends. Also, consider whether you would like onsite accommodation at the venue.
Pauntley Court offers you and your guests two nights in our 10 gorgeously sumptuous and individually designed bedrooms on site but also there are many places nearby for extra guests. You can ask Melissa for her list of local accommodation.
Photography by Gyan Gurung
3. Your Budget
Decide how many guests you would like to have and why? For example, don't always think the larger the better as small weddings can be just as impactful and can often be more intimate and personal. Take into account that some venues offer seasonal price variations and always remember to ask your venue what additional costs there are to their venue hire price.
A September intimate wedding last year, of just 19 guests, enjoying the gardens and our tentickle stretch tent.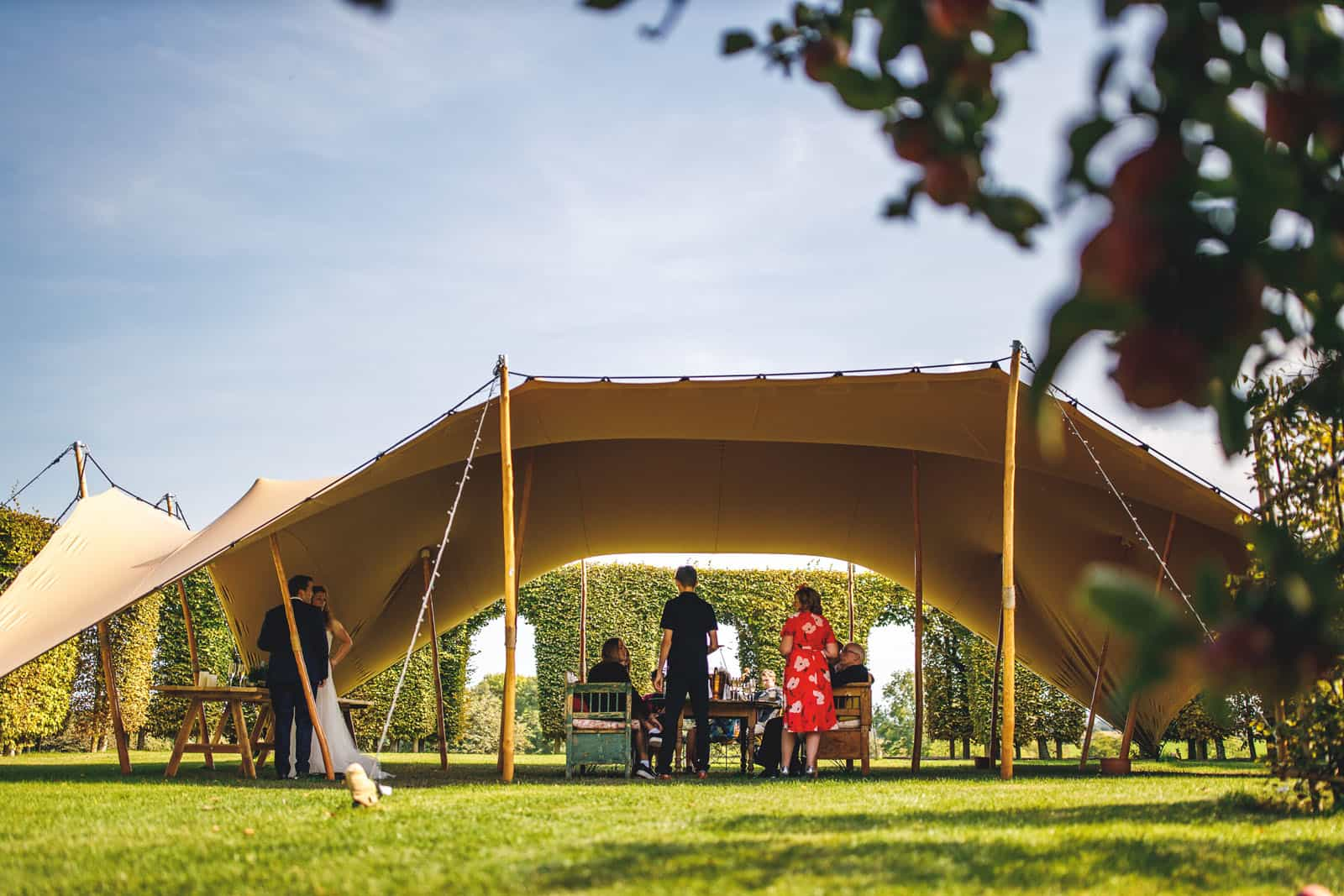 Photography by David Liebst
4. Church Wedding or Civil Ceremony?
The Church of England allows you to get married in most churches around the country as long as you are able to attend 6 services before your wedding day. Here at Pauntley, we are next door to the most beautiful Norman Church, St John the Evangelist, and Kat our Priest in Residence, welcomes couples from all around the country, to get married here.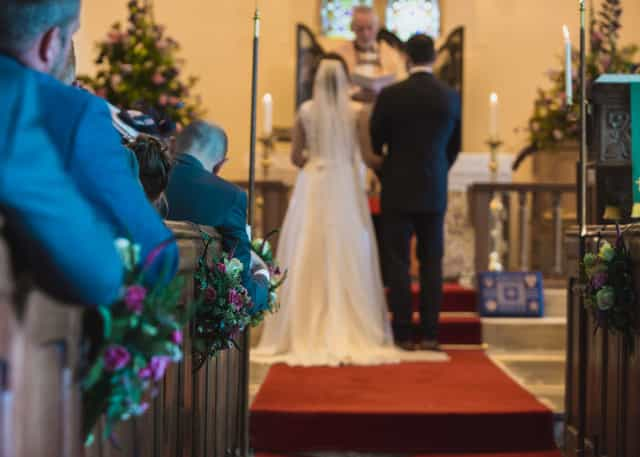 Photography by Red Maple Photography
Alternatively, many couples choose to have a civil ceremony indoors or outdoors. Keep in mind that venues require a license to perform civil ceremonies onsite.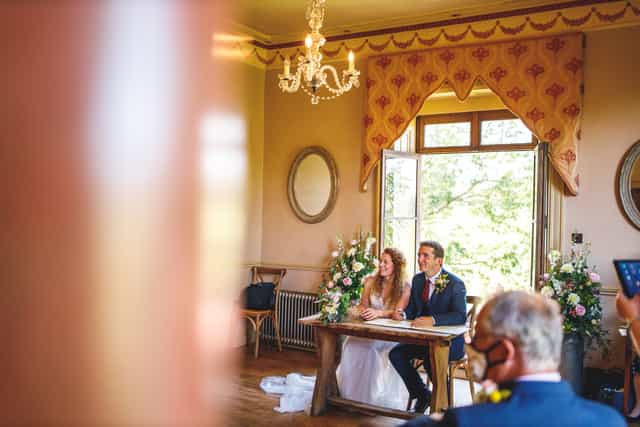 Photography by David Liebst
5. Book a Tour and Prepare Questions
Once you've narrowed down your search to 2 or 3 venues, you will be able to find out a lot about the venue on social media (such as Instagram and Pinterest). Then book in a tour and make sure you go armed with a list of questions! Here are some suggestions of useful things to ask; what is included in the venue hire price? What time can we party up to? Do you charge corkage? What is your maximum capacity? Do we have to use your recommended suppliers? Is there good local accommodation? How much is the deposit to confirm our booking?
At Pauntley Court, I am taking couples on 'virtual' tours right now, while the restrictions are in place and I am finding this works really well. I will take you all around the main house and into the bridal wing and the Dovecote and finally through the gorgeous gardens and back to the panelled room where you can ask me any questions you may have. I can't offer you a cup of coffee but I can show you the enormous roaring fire in the panelled room on zoom!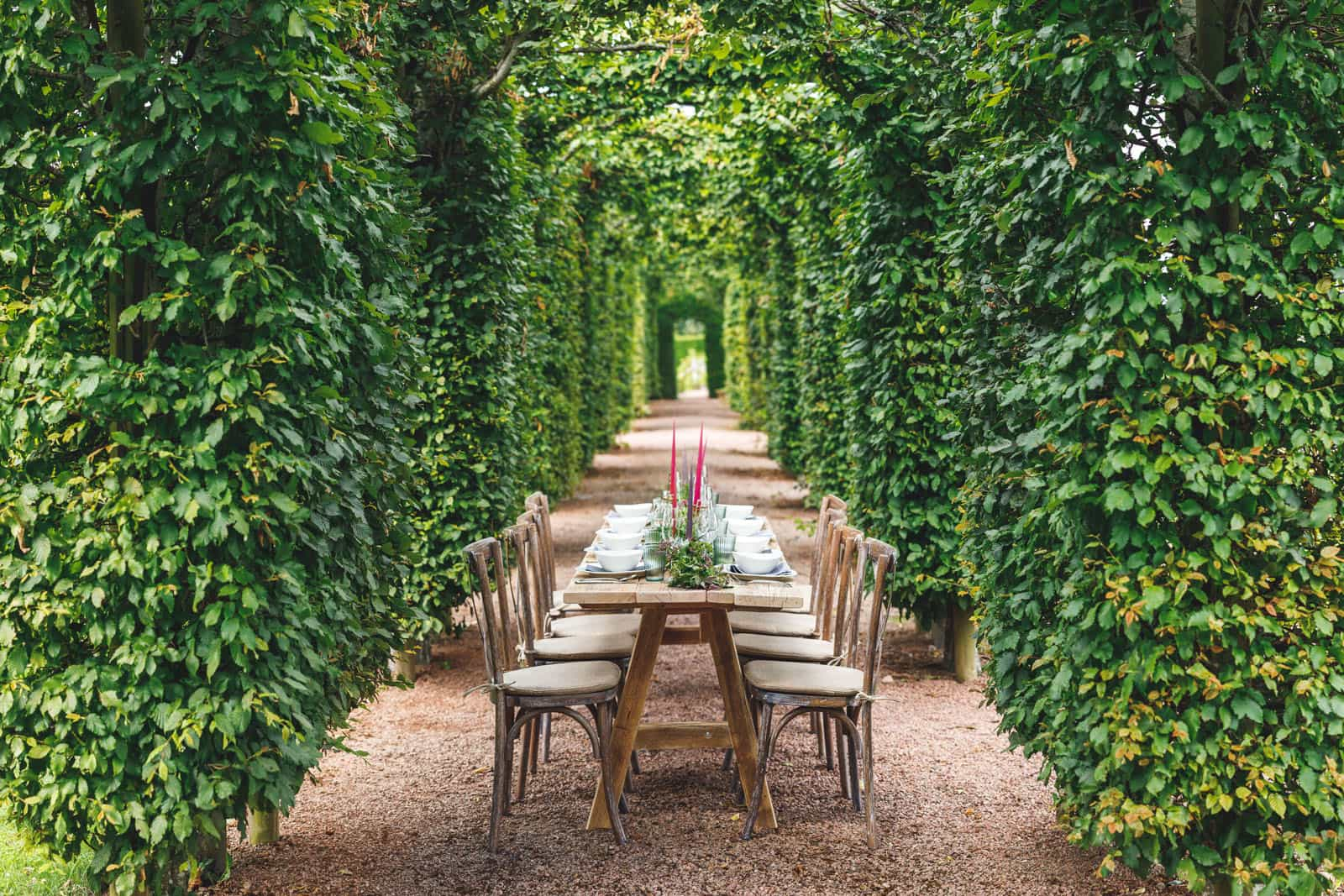 If you are looking for exclusive hire of a country house with lots of character and charm and bedrooms for up to 24 of your close family to stay onsite with you for the whole weekend - Pauntley Court might just be the venue for you!
To arrange a virtual tour of Pauntley Court, please do get in contact with Melissa.
< Previous blog
Next blog >